Lutes from 7 to 10 courses.
Designs based on the work of Wendelio Venere and others. For broad rib backs, Vienna Kunsthistoriches Museum No. C36. scaled down from 67 to 60cm string length to give a modern g' pitch. For a multi-rib back, a lute made in 1592 with a back of 25 ribs, now in Barcelona museum. For longer string lengths I have used models based on the work of Frei, Maler, Hartung and Burkholtzer.
Many of the surviving instruments of this period have backs made in Yew and this is often preferred today especially for multi rib backs.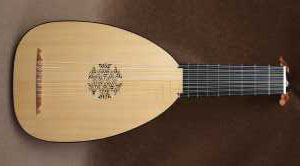 1592 Venere 8 course lute in g'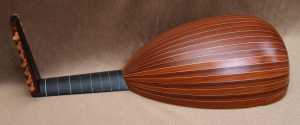 Multi rib back in Pau Rosa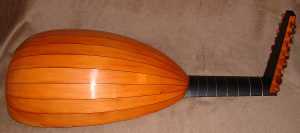 C36. 8 course in g'. Yew back.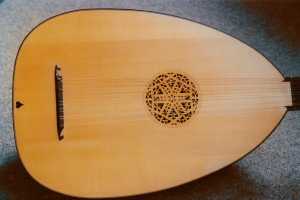 7 course lute in e. After Burkholtzer.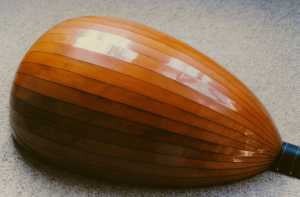 Multi rib yew back